NORMAN WEINZWEIG, M.D., F.A.C.S.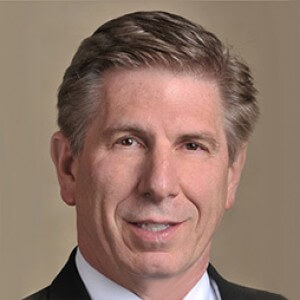 A native New Yorker, Dr. Norman Weinzweig graduated valedictorian from Evander Childs High School following which he received his bachelor's degree from Columbia University and his medical degree from New York University School of Medicine. Dr. Weinzweig did his internship and residency in General Surgery at Long Island Jewish-Hillside Medical Center and completed his residency in Plastic Surgery at the Cleveland Clinic. As part of his plastic surgical training, Dr. Weinzweig served as Honorary Registrar at Canniesburn Hospital, the West of Scotland Regional Plastic and Oral Surgery Unit, one of the busiest and most famous plastic surgery units in the world. He then pursued specialty training completing a Hand Surgery Fellowship at the Cleveland Clinic and a Microvascular and Hand Surgery Fellowship at University of Pittsburgh Medical Center.
Dr. Norman Weinzweig is Board Certified in Plastic Surgery from the American Board of Plastic Surgery since 1990 and a Fellow of the American College of Surgeons since 1993. He is also Board Certified in Hand Surgery having attained the Certificate of Added Qualifications in Hand Surgery in 1992 and recertified in 2002 and 2012. A distinguished plastic surgeon and hand surgeon, Dr. Weinzweig has an esteemed career in academic and clinical practice at several major university centers for more than 25 years, the last 22 years in Chicago. Following 3 years on the faculty staff in the Department of Plastic Surgery at Wayne State University School of Medicine, where he was intimately involved in the acute and chronic care of burn injuries at Detroit Medical Center, Dr. Weinzweig served on the clinical and academic faculty of the University of Illinois at Chicago and Cook County Hospital until 2004 and 2007, respectively, with dual appointments in the Divisions of Plastic Surgery and Orthopaedic Surgery. In 2000, he was appointed Professor of Plastic & Reconstructive Surgery at Rush University Medical Center. In 2003, Dr. Weinzweig ventured into private practice exclusively devoted to the management of hand conditions, from the simple to the most severe ones. Currently, he is on staff at many hospitals throughout Chicago including Rush University Medical Center, Loyola University Health Center with an appointment as Lecturer in Plastic Surgery, Gottlieb Memorial Hospital, Advocate Illinois Masonic Hospital, Advocate Christ Memorial Hospital, MacNeal Hospital, Northshore University Health Systems, Advocate Lutheran General Hospital and Presence Resurrection Hospital among others.
A nationally and internationally-renowned surgeon, educator, author and lecturer, Dr. Norman Weinzweig has contributed extensively to the fields of plastic surgery and hand surgery with 104 articles in peer-reviewed journals, 38 book chapters, 87 scientific abstracts, 5 educational videotapes, and over 250 regional, national and international presentations. Dr. Norman Weinzweig has co-edited the 650-page textbook, THE MUTILATED HAND. Comprised of an international constellation of hand experts, this comprehensive textbook focuses solely on the acute management and post-traumatic reconstruction of these devastating hand injuries. He has lectured extensively on a national and international level including Taiwan, Turkey, Israel, Germany, Ireland, Canada, Hawaii and Mexico as well as served as Honored Visiting Professor. Specific areas of basic science and clinical research include reconstruction of the mutilated hand, limb transplantation, nerve regeneration, burns and wound healing. His innovative work in burn therapy has generated a patent for his invention of a continuous passive motion machine adaptor apparatus for hand burn patients (#5,261,393 issued November 16, 1993).
For his work, Dr. Norman Weinzweig was invited to serve a six-year-term as an Associate Editor of the medical journal, Plastic and Reconstructive Surgery, the most recognized and prestigious plastic surgery journal publication in the world. Additionally, Dr. Weinzweig serves on the Editorial Board of Journal of Reconstructive Microsurgery and Annals of Plastic Surgery as well as guest reviewer for several other prestigious journals.
Dr. Norman Weinzweig has won numerous honors and awards for his scholarly scientific work, taught many instructional continuing medical education courses to other surgeons around the world and served in leadership positions on various professional committees. In 2007, he served as President of the Chicago Society of Plastic Surgeons. Dr. Norman Weinzweig is a member of numerous prestigious societies including the American Association of Plastic Surgeons, American Society of Plastic Surgeons, American Society for Surgery of the Hand, American Association for Hand Surgery, World Society for Reconstructive Microsurgery, American Society for Reconstructive Microsurgery, American Society for Peripheral Nerve, American College of Surgeons, and Plastic Surgery Research Council, among many others.
Dr. Norman Weinzweig's practice philosophy emphasizes the integration of superb surgical skills and keen clinical acumen based on more than 25 years of experience in the field with the highest quality individualized patient care and compassion to do what is best for the patient. A powerful advocate for patient care, education and research, Dr. Weinzweig is dedicated to utilizing state-of-the-art technology and a multidisciplinary approach to challenging hand conditions to achieve clinical excellence.
View Full Curriculum Vitae For Norman Weinzweig M.D., F.A.C.S. Here